Since opening its doors in 1997 the owner Brian Day, a well respected professional business man for many years said at that time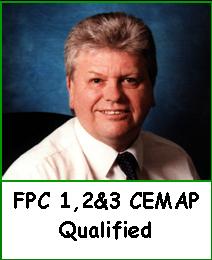 "I suspect there will be high demand for a local reliable mortgage adviser", and later explained,"the success of the business since opening has been phenomenal", he adds, "with all the development happening in the area I anticipate trade, even in these difficult times, will still dramatically increase. Seaham is a vibrant town with an expanding housing market due to a highly successful motor manufacturing industry linked with IT economic growth, the North East of England has reinvented itself after the demise of mining, shipbuilding and heavy industry. In general it has become the first choice for new and relocating businesses looking for a reliable and dedicated workforce."
Brian, born and raised in the local area has vast experience in financial services, working with a well established national insurance company for many years and a local estate agent advising on all aspects of house purchase. Highly qualified and very experienced in all aspects of the mortgage process, coupled with dedication, enthusiasm and friendly approach this is a perfect combination for all services provided.
Mostly business in the early days was conducted on a one to one basis, but with demand for online and telephone advice, this web site was developed to encompass a much wider and diverse range of clients and products.
"Qualified advice offering personnel and friendly service"

MORTGAGE ADVICE NO OBLIGATION
Most of our clients, particularly First-Time Buyers, contact us before looking for a property. This is time well spent and our mortgage advice is given freely and without obligation.
We will try to do things the way you want things done. Rather than bewildering waffle, you'll be given clear, direct and impartial advice. You want the whole business sorted out quickly and efficiently and that is exactly what we will do for you.
For more information contact The Mortgage Advice Shop